Chinese Language Resources
Chinese Language:
All types of free Chinese language learning aids and Chinese culture resources are available on-line.
English Language Resources

Dictionary & Thesaurus online:

Dictionary & Translation online:

English words with letters re-arranged:
* DORMITORY: When rearranged: DIRTY ROOM
* PRESBYTERIAN When rearranged: BEST IN PRAYER
* ASTRONOMER When rearranged: MOON STARER
* DESPERATION: When rearranged: A ROPE ENDS IT
* THE EYES: When rearranged: THEY SEE
* GEORGE BUSH: When rearranged: HE BUGS GORE
* THE MORSE CODE: When rearranged: HERE COME DOTS
* SLOT MACHINES: When rearranged: CASH LOST IN ME
* ANIMOSITY: When rearranged: IS NO AMITY
* ELECTION RESULTS: When rearranged: LIES,LET'S RECOUNT
* SNOOZE ALARMS: When rearranged: ALAS! NO MORE Z 'S
* A DECIMAL POINT: When rearranged: I M A DOT IN PLACE
* THE EARTHQUAKES: When rearranged: THAT QUEER SHAKE
* ELEVEN PLUS TWO: When rearranged: TWELVE PLUS ONE
* MOTHER-IN-LAW: When rearranged: WOMAN HITLER
Etymologies are not definitions; they're explanations of what our words meant and how they sounded 600 or 2,000 years ago.


Free Online Instant Translation for a word, sentence, document, or Webpage from any language to another one.
Homophones

Meanings of homophones:
1. one of a group of words pronounced in the same way but differing in meaning or spelling or both, as for example bear and bare
2. a written letter or combination of letters that represents the same speech sound as another: ``ph'' is a homophone of ``f'' in English

Lexophiles:
Lexophile" is a word used to describe those that have a love for words, such as "you can tune a piano, but you can't tuna fish", or "to write with a broken pencil is pointless." Below are more examples of lexophiles:

01. When fish are in schools, they sometimes take debate.
02. A thief who stole a calendar got twelve months.
03. When the smoglifts in Los Angeles U.C.L.A.
04. The batterieswere given out free of charge.
05. A dentist and amanicurist married. They fought tooth and nail.
06. A will is a dead giveaway.
07. With her marriage, she got a new name and a dress.
08. A boiled egg is hard to beat.
08. When you've seen one shopping center you've seen a mall.
09. Police were summoned to a daycare center where a three-year-old was resisting a rest.
10. Did you hear about the fellow whose entire left side was cut off? He's all right now.
11. A bicycle can't stand alone; it's just two tired.
12. When a clock is hungry it goes back four seconds.
13. The guy who fell onto an upholstery machine is now fully recovered.
14. He had a photographic memory which was never developed.
15. When she saw her first strands of grey hair she thought she'd dye.
16. Acupuncture is a jab well done. That's the point of it.
17. Those who get too big for their britches will be totally exposed in the end.



Palindrome List of Examples:
Don't nod
Dogma: I am God
Never odd or even
Too bad – I hid a boot
Rats live on no evil star
No trace; not one carton
Was it Eliot's toilet I saw?
Murder for a jar of red rum
May a moody baby doom a yam?
Go hang a salami; I'm a lasagna hog!
Satan, oscillate my metallic sonatas!
A Toyota! Race fast... safe car: a Toyota
Straw? No, too stupid a fad; I put soot on warts
Are we not drawn onward, we few, drawn onward to new era?
Doc Note: I dissent. A fast never prevents a fatness. I diet on cod
No, it never propagates if I set a gap or prevention
Anne, I vote more cars race Rome to Vienna
Sums are not set as a test on Erasmus
Kay, a red nude, peeped under a yak
Some men interpret nine memos
Campus Motto: Bottoms up, Mac
Go deliver a dare, vile dog!
Madam, in Eden I'm Adam
Oozy rat in a sanitary zoo
Ah, Satan sees Natasha
Lisa Bonet ate no basil
Do geese see God?
God saw I was dog
Dennis sinned

Japanese Language Resources

Miscellaneous Language Resources





Learn a new word a day:



Sign Language: American Sign Language Visual Demonstration
Move the mouse to any alphabet below to see the sign: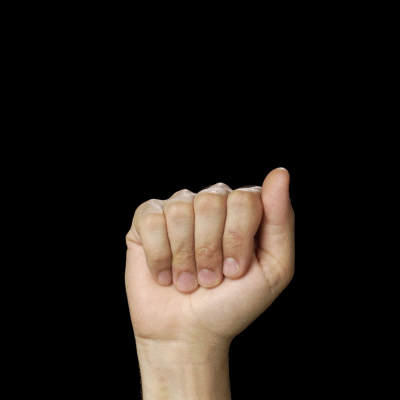 World's most popular languages (2005 est.):
Mandarin Chinese 13.22%
Spanish 4.88%
English 4.68%
Arabic 3.12%
Hindi 2.74%
Portuguese 2.69%
Bengali 2.59%
Russian 2.0%
Japanese 1.85%
Standard German 1.44%
Wu Chinese 1.17%
Note: Percents are for "first language" speakers only