Chinese Language Resources
Chinese Language:
All types of free Chinese language learning aids and Chinese culture resources are available on-line.
English Language Resources

Dictionary & Thesaurus online:

Dictionary & Translation online:

English words with letters re-arranged:
* DORMITORY: When rearranged: DIRTY ROOM
* PRESBYTERIAN When rearranged: BEST IN PRAYER
* ASTRONOMER When rearranged: MOON STARER
* DESPERATION: When rearranged: A ROPE ENDS IT
* THE EYES: When rearranged: THEY SEE
* GEORGE BUSH: When rearranged: HE BUGS GORE
* THE MORSE CODE: When rearranged: HERE COME DOTS
* SLOT MACHINES: When rearranged: CASH LOST IN ME
* ANIMOSITY: When rearranged: IS NO AMITY
* ELECTION RESULTS: When rearranged: LIES,LET'S RECOUNT
* SNOOZE ALARMS: When rearranged: ALAS! NO MORE Z 'S
* A DECIMAL POINT: When rearranged: I M A DOT IN PLACE
* THE EARTHQUAKES: When rearranged: THAT QUEER SHAKE
* ELEVEN PLUS TWO: When rearranged: TWELVE PLUS ONE
* MOTHER-IN-LAW: When rearranged: WOMAN HITLER
Etymologies are not definitions; they're explanations of what our words meant and how they sounded 600 or 2,000 years ago.


Free Online Instant Translation for a word, sentence, document, or Webpage from any language to another one.



Palindrome List of Examples:
Don't nod
Dogma: I am God
Never odd or even
Too bad – I hid a boot
Rats live on no evil star
No trace; not one carton
Was it Eliot's toilet I saw?
Murder for a jar of red rum
May a moody baby doom a yam?
Go hang a salami; I'm a lasagna hog!
Satan, oscillate my metallic sonatas!
A Toyota! Race fast... safe car: a Toyota
Straw? No, too stupid a fad; I put soot on warts
Are we not drawn onward, we few, drawn onward to new era?
Doc Note: I dissent. A fast never prevents a fatness. I diet on cod
No, it never propagates if I set a gap or prevention
Anne, I vote more cars race Rome to Vienna
Sums are not set as a test on Erasmus
Kay, a red nude, peeped under a yak
Some men interpret nine memos
Campus Motto: Bottoms up, Mac
Go deliver a dare, vile dog!
Madam, in Eden I'm Adam
Oozy rat in a sanitary zoo
Ah, Satan sees Natasha
Lisa Bonet ate no basil
Do geese see God?
God saw I was dog
Dennis sinned

Japanese Language Resources

Miscellaneous Language Resources





Learn a new word a day:



Sign Language: American Sign Language Visual Demonstration
Move the mouse to any alphabet below to see the sign: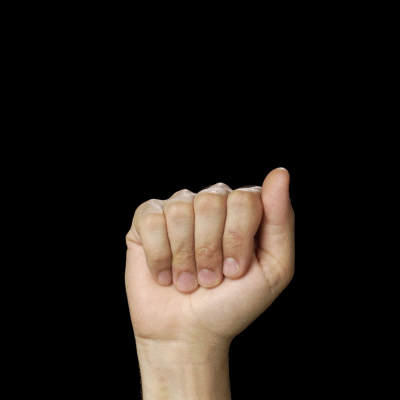 TOEFL (Test of English As a Foreign Language) resources and services of all types are available online for free on numerous Web sites. You can prepare for the test, or take the test online for free.




World's most popular languages (2005 est.):
Mandarin Chinese 13.22%
Spanish 4.88%
English 4.68%
Arabic 3.12%
Hindi 2.74%
Portuguese 2.69%
Bengali 2.59%
Russian 2.0%
Japanese 1.85%
Standard German 1.44%
Wu Chinese 1.17%
Note: Percents are for "first language" speakers only